Local TV: a new impetus, with a diverse offer
Audience le mag
This market encompasses diverse realities, proximity is its backbone
Published on 11.04.2023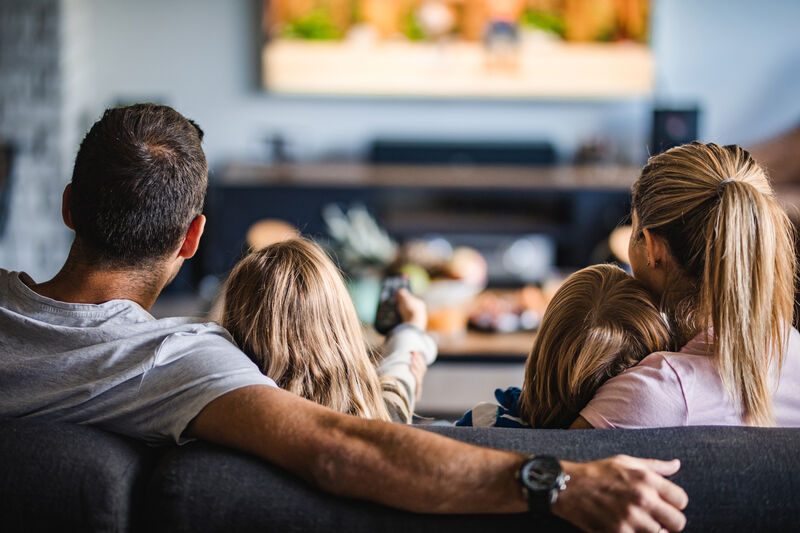 Estimated reading time: 6 min 39 s
The local TV market, present on regional DTT[i] and boxes, is experiencing intense activity, which is indicative of its development and of the growing interest it arouses. This market encompasses diverse realities and is driven by national and local players and varied types of programming; proximity is its backbone. Médiamétrie - a neutral and independent trusted third party in the media and digital ecosystem - is supporting these channels in their development.
The market for local TV channels is booming. According to ARCOM, on 1 July 2021, 42 local television services were authorised to broadcast on DTT in mainland France.
The market is structured around players of various sizes that can be categorised into 3 groups. There are now 10 regional BFM channels (Altice Group), from BFM Paris, which was launched in 2016, to BFM Normandie, the latest to be launched at the end of 2022. A series of channels are linked to Regional Daily Press groups: examples include Wéo from the ROSSEL/La Voix Group, viàOccitanie from the La Dépêche Group, TV7 & TVPI from the Sud-Ouest Group; they are grouped together in the Territoires TV entity and nationally at the advertising body 366 TV. Some independent channels are also active, like TVR (Rennes) and Canal 32 (Aube), among others.
A dynamic sector
This momentum is continuing and in the coming weeks, other national brands will be launched on TNT Ile-de-France: these are 20Minutes TV, which will offer new programming following the takeover of IDF1 by the ROSSEL/La Voix Group, and Le Figaro TV IDF, through a partnership with the SECOM Group, which is already established locally with a range of special-interest channels.
At the last Local Audiovisual Conference, Guy Détrousselle, Médiamétrie's Business Development Director, noted: "We're moving away from a "friendly" vision of local media, towards media that are visible everywhere, across all devices, aimed at reaching all audiences and which carry the voice of the regions. Local media are ambassadors".
Aurélie Rousseau, Director of TVR and Co-president of the locales.tv National Union, stressed: "We're observing a strong interest in local media from the public and economic players. With the support of local authorities, and despite a lack of recognition at the highest level of the State, local channels now occupy an important place in the media ecosystems of their regions and territories. They are fundamental to democratic life. Channels are developing partnerships and synergies. For example, for 10 years in Brittany, a programme unit has co-produced documentaries, fictional movies, entertainment shows and news programmes supported by the Brittany region, with France Télévisions and local TV stations in Brittany, TVR, TébéO and TébéSud. In several regions, local TV stations have come together to support the creation of audiovisual works of which they are an important link today. Ouest-France also uses TVR videos on its platforms on a daily basis".
Bruno Ricard, Deputy Managing Director Marketing, Studies & Communication of Régie 366, explained: "Television is a medium that is undergoing very profound restructuring, with a convergence to video, it must be implemented. Since our takeover of the network almost 3 years ago, we've rebalanced the revenue structure, to split it almost equally between broadcast, video and special ops (co-written formats with advertisers). To reach audiences, particularly young people across all devices, we encourage publishers to broadcast their TV shows live and on catch-up on PQR sites. We're also working on better referencing of local TV channels on box operators and developing communications on social media. In terms of content, developments are moving in the direction of vertical content, about pets or health for example.
Philippe Antoine, Managing Director of BFM Regions, said: "I note an increasingly strong attraction for proximity on the part of all the players who work on local TV channels: institutional, cultural, sports and advertisers. I'm seeing a real need for stronger links and local news that resonates very strongly and is very positively received. The commitment of all the territories to the Paris 2024 Olympic Games is a testimony to this, because history is being written all over France. At BFM, we've had a very rapid development with 8 channels launched over the past two years. In 2023, we're going to strengthen our programmes and work on the commercial development of our channels, both locally and with national advertisers."
A varied offering
In terms of programmes, news and entertainment shows hold the upper hand. Some channels, such as BFM Régions and TéléNantes, rely on continuous news. Others are more general, such as Wéo, for example.
"Regardless of their editorial line, they all highlight the link with their territory: proximity, promotion of the local economic network, news on local politics, sport, gastronomy and events", explains Guy Détrousselle.
In Bruno Ricard's words: "the expectations of local channel audiences vary from region to region. Sport, which is still barely invested in by local TV channels, has a strong audience base. The strength of local TV channels is their identification with the regions. The audience potential is still great. Its conquest requires, among other things, strong media coverage of the programmes. As such, at the start of 2023, we launched Diverto, a TV programme magazine, with a circulation of 3.5 million copies"
The channel offering is therefore multifaceted. Some channels work on synergies and demonstrate great cross-media agility, using video content from the regional press.
As Guy Détrousselle put it, "the public seeks practical information, but also interaction and entertainment, sometimes through local on-air game shows, all with a friendly tone". Recent channel communication campaigns illustrate this tone and link with the territories. TV Tours is one example of this.
"The public expects information to be clear, educational and above all useful in the sense that it should make daily life easier and more practical. To build our schedules and enrich our editorial offer, the aim is to serve the public who trust us on linear and digital. This requires a lot of service information, suited to life on the move. And also to mirror the lives of the audiences, to speak on the scale of a neighbourhood, of a street", Philippe Antoine added.
Aurélie Rousseau went on to say: "Our strength is the ability to have real expertise of the territory and public trust. Our viewers expect information seen through the prism of their everyday life. We're the only channels that show the invisible, with editorial positioning to promote regional initiatives, highlighting living forces, with a logic of commitment."
A suitable audience measurement
Médiamétrie ratings are the standard currency for the media and advertising ecosystem. Médiamétrie's support for local TV channels is based on the specific audience measurements made available to these media players and their needs. Audience measurements help them to better understand their audiences and monetise their advertising space. There are two products designed for these channels.
The first, TV Locales, is a telephone reporting survey targeted at specific geographic areas, corresponding to the area broadcast on local DTT. This survey provides audience by channel information across all devices and viewing moments with awareness, initialisation, global and weekly coverage indicators allowing editorial and advertising use, with communications targeted at local and regional advertisers and institutions.
The second survey, Médiamat Local, is a system based on the Médiamat Panel, with a service corresponding to the Médiamat'Thématik service. It allows channels to integrate national media planning tools. This measurement is open to channels, but also to channel aggregates (advertising couplings) in local DTT broadcasting and achieving an audience share below 0.3%.
"We always need more granularity in our audiences. Segmented TV is a step in this direction. We're working on a local and multi-local media planning model with Médiamétrie and Popcorn, because there are monetisation reserves in under-exploited regions. Segmented TV is an opportunity for local TV channels. We also need audience measurement convergence at local channel level to build linear TV/video plans. We're forming a coherent centre of interest based on TV and video media to articulate our proposals around these media: we integrated the monetisation of all publishers equipped with the digiteka video player at the end of 2022 and we propose a very broad video offering with local TV channels, PQR, thematic publishers and pure video players", said Bruno Ricard.
Philippe Antoine added: "as regards TV audience measurement, it must be the most accurate, thorough, reliable and informative of the modes of information consumption. Given our spectacular digital growth, we're taking a global approach, and we need a global vision of linear and digital consumption."
In the words of Aurélie Rousseau:  "Médiamétrie helps us to understand changes in our channels' consumption, as well as uses outside and inside the home. It is important for our content to be visible everywhere, and Médiamétrie will help us to manage the editorial strategies we put in place to reach those who are interested in proximity".
Médiamétrie also assists local TV channels with their digital presence and Internet Video measurement tests have been initiated in this regard.
Please note that overall audience results for local TV channels will be communicated by Médiamétrie in the summer of 2023, after the publication of the September 2022-June 2023 TV Locales wave.
Laure Osmanian Molinero
---
[1] Channels 31 to 35 and mosaic or specific numbering depending on the operator