Total internet audience in France in May 2022
Total internet audience in France in May 2022
Press release
3 out of 4 French people visited travel websites and apps in May 2022
Published on 30.06.2022

In May 2022, travel websites and apps brought together 47.6 million French people, i.e. 1.8 million more than a year ago.
The absence of travel restrictions continues to benefit the Travel category, which is up 4% compared to 2021 and 12% compared to 2020. This trend is even more marked among those aged 65 and over, who were 12% and 26% more than in 2021 and 2020, respectively, on these travel-related sites and apps.
With the gradual reopening of cultural venues and amusement parks, audiences in the Tourism and Destinations category show the highest annual increase with 27% additional monthly visitors in one year.
In May, 54.7 million individuals went online, i.e. 86% of the French population. Every day, 45.3 million Internet users surf the web.
French people spent an average of 2 hours 13 minutes on the internet each day, which is down 13 minutes compared to May 2021. Mobile phones account for 74% of time spent on the internet.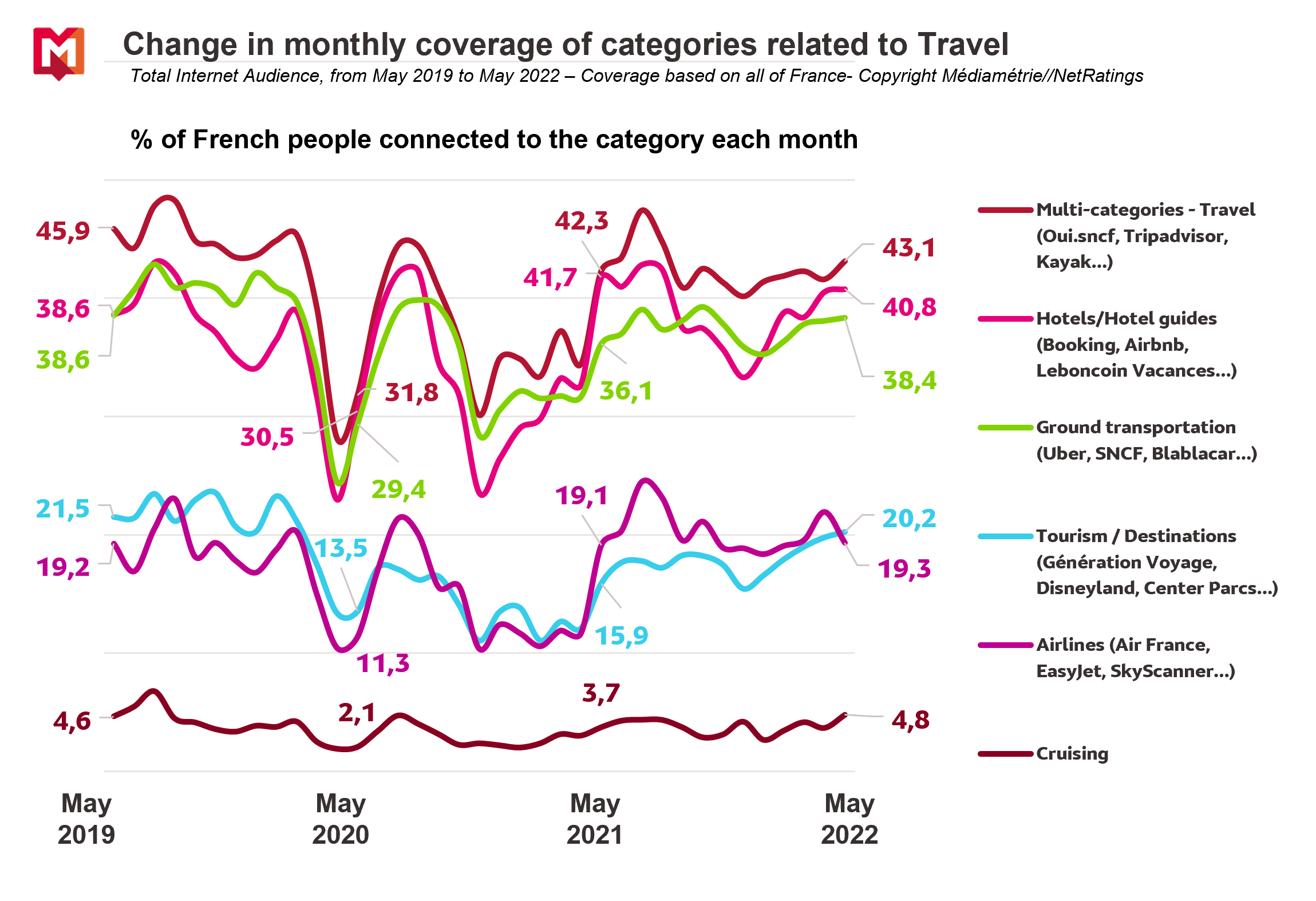 Please click on the icon to download the comprehensive press release.
Download