Total Internet Audience in France in March 2019
Total Internet Audience in France in March 2019
Communiqué de presse
Every day, 11-14-year-olds surf the web on mobile for 2 hrs 9 min
Published on 29.04.2019

Over three-quarters (76.2%) of those aged 11-14 years connected to the internet each day in March. They devoted 2 hrs 9 min on average daily to surfing the web on their mobiles, and 6 minutes on a computer (vs. 1 hr 16 min on mobile and 33 minutes on a computer for the rest of the population).
Among those aged 11-14 years, 38% of time on the web is dedicated to social networks (vs. 25% for the population as a whole).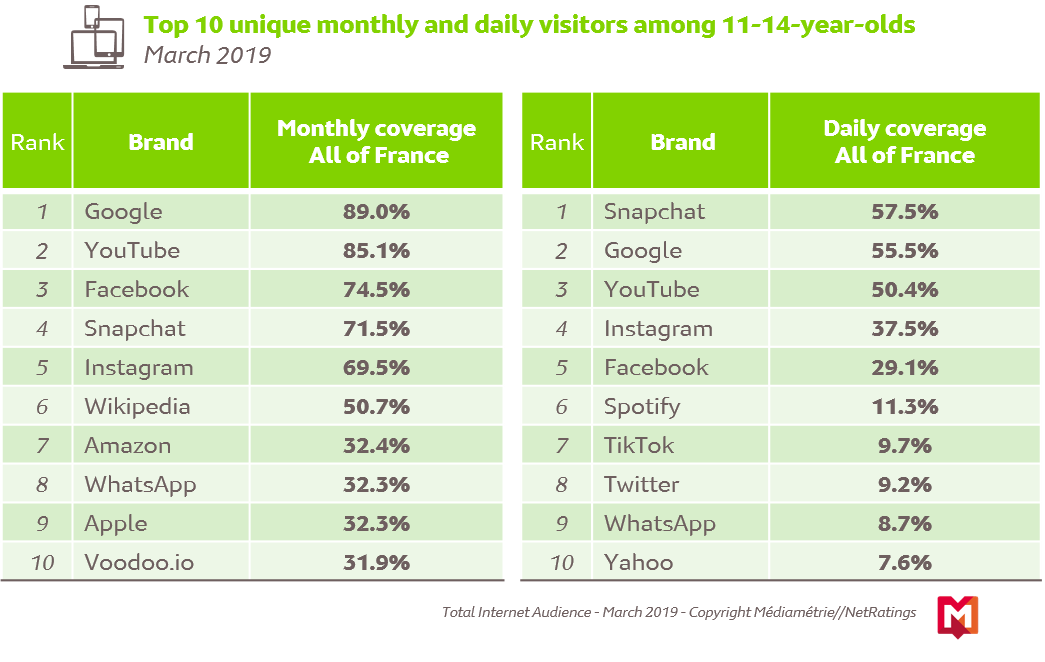 Please click on the icon to download the comprehensive press release.
Download