Total internet audience in France in June 2022
Total internet audience in France in June 2022
Press release
Every day, 1 in 5 French people viewed websites and applications for maps, plans and routes in June 2022.
Published on 28.07.2022

In June 2022, websites and applications for plans, maps and routes attracted 44.4 million unique visitors, i.e. 1.1 million more than in 2021, which represents 70% of the French population.
The start of the summer season and outdoor activities is benefiting the category, which is up 3% from 2021. This increase is mainly driven by people aged 50 years and over, who were 6% more than in 2021.
Each day, the category was visited by more than 13 million Internet users, i.e. more than one in five French people. This represents 500,000 more individuals compared to June 2021.
In June, 54.6 million individuals went online, i.e. 86% of the French population. Every day, 44.4 million Internet users surf the web.
French people spent an average of 2 hours 9 minutes on the internet each day, which is down 14 minutes compared to June 2021. Mobile phones account for 72% of time spent on the internet.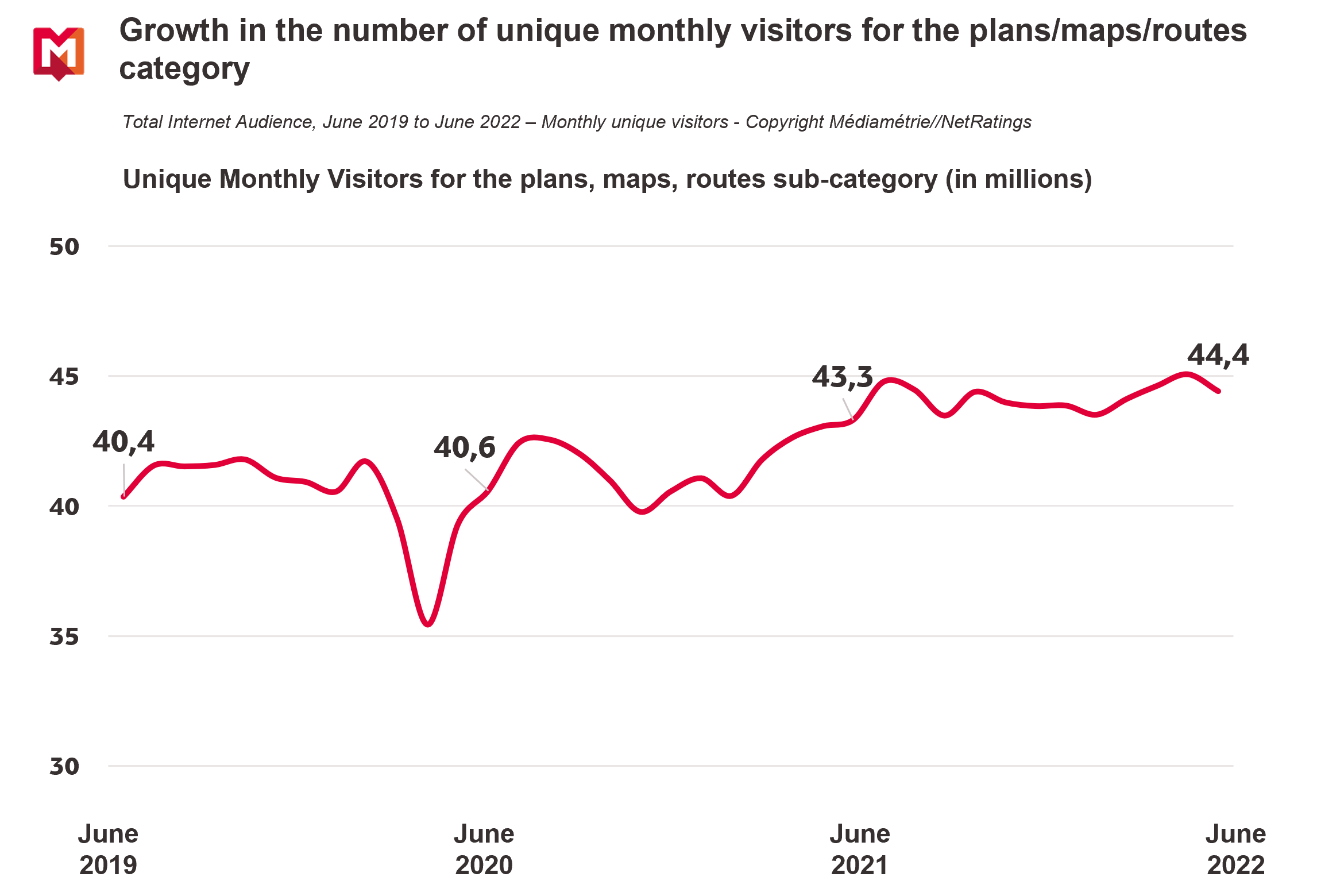 Please click on the icon to download the comprehensive press release. 
Download