Total internet audience in France in February 2023
Total internet audience in France in February 2023
Press release
Almost half of men use Fashion/Beauty websites and apps
Published on 28.03.2023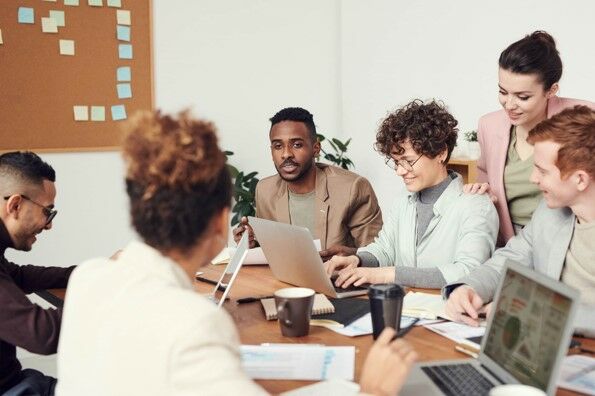 In a context marked by increased international competition for French ready-to-wear clothing and shrinking purchasing power, Fashion/Beauty websites and apps continue to be attractive. 38.3 million Internet users visited this universe in February, i.e. more than 6 French people out of 10 (60.3%).
Every day, 11.1 million unique visitors scrutinized brands in this sector, which is 3% more than last year.
More than 7 out of 10 women (70.3%) visited the category at least once during the month. This rate was as high as 91% for working women. However, it is worth noting that nearly half of men (49.7%) visited the category in February, and more than two-thirds of men from higher socio-professional categories (65.3%).
Mobile phones are the most common devices for browsing this universe: 86.1% of monthly unique visitors used mobile phones to connect to it. 60.4% of them are mobile internet users exclusively, up 9 points compared to last year (+3.7 million internet users).
In February 2023, 54.2 million people went online during the month, which is 85.3% of the French population. Every day, 46.2 million of them surfed the web.
French people spent an average of 2 hours 26 minutes on the internet each day, which is 1 minute more than in February 2022. This consumption is brought up to 76% by mobile phones.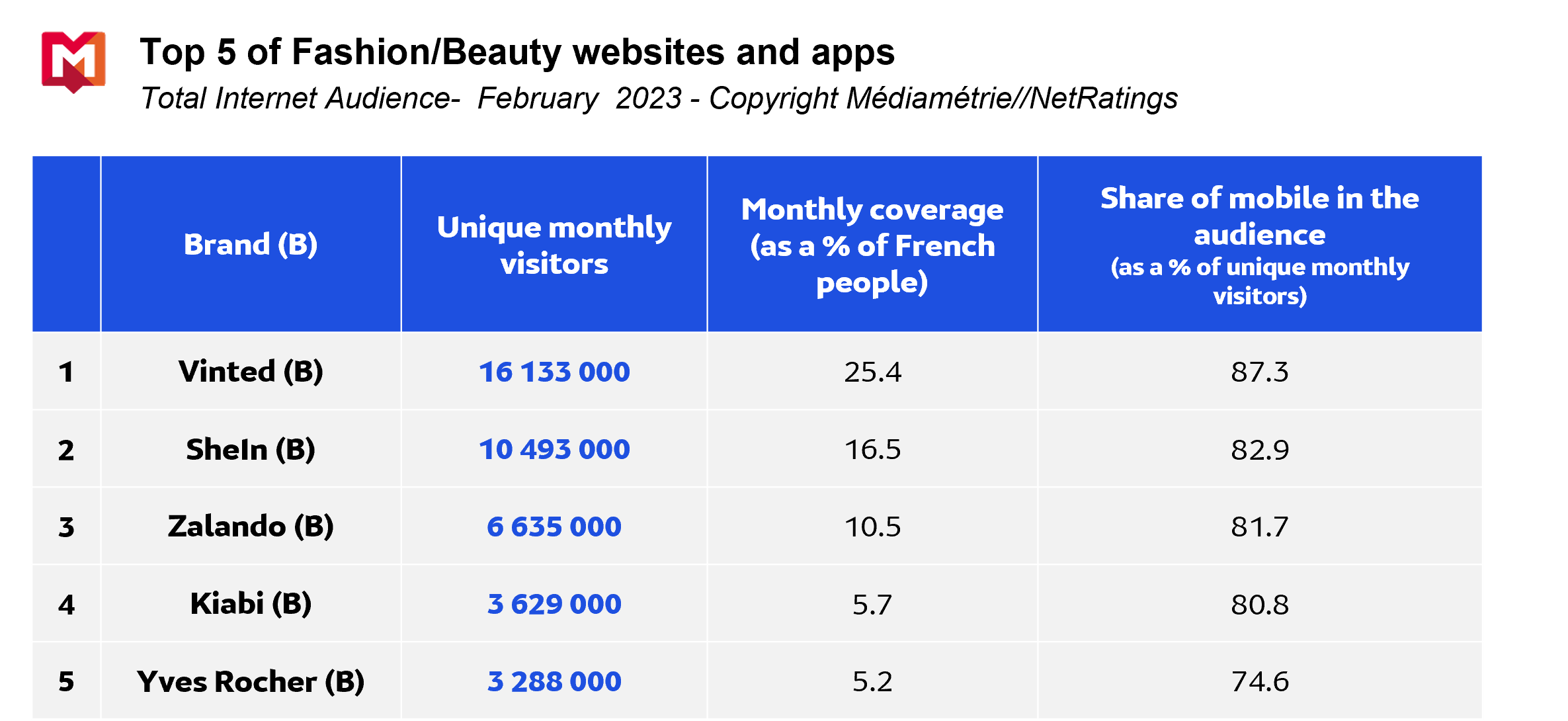 Please click on the icon to download the comprehensive press release.
Download