Total Internet Audience in France in August 2021
Total Internet Audience in France in August 2021
Press release
7 out of 10 French people visited websites and applications for plans, maps and routes
Published on 29.09.2021

In August 2021, 53.3 million people went online during the month, that's 85% of the French population. Each day, 44.7 million web users accessed the internet, a number similar to that of the previous year.
French people spent an average of 2 hours 18 minutes each day on the internet, an increase of 5% compared to August 2020. This consumption is still brought up to 72% by mobile phones.
In this period of great travel, websites and applications for plans, maps and routes attracted 44.5 million unique visitors, or 7 out of 10 French people (70.5%). This represents 1.9 million more people since August 2020 (+4.5%).
Every day, 13.7 million unique visitors surfed this universe, an increase of 1.5 million compared to last year (+12.4%). As a result, more than one in five French people (21.6%) visited these websites and applications. The 25-34 age group use them the most: a third of them log in every day (32.8%).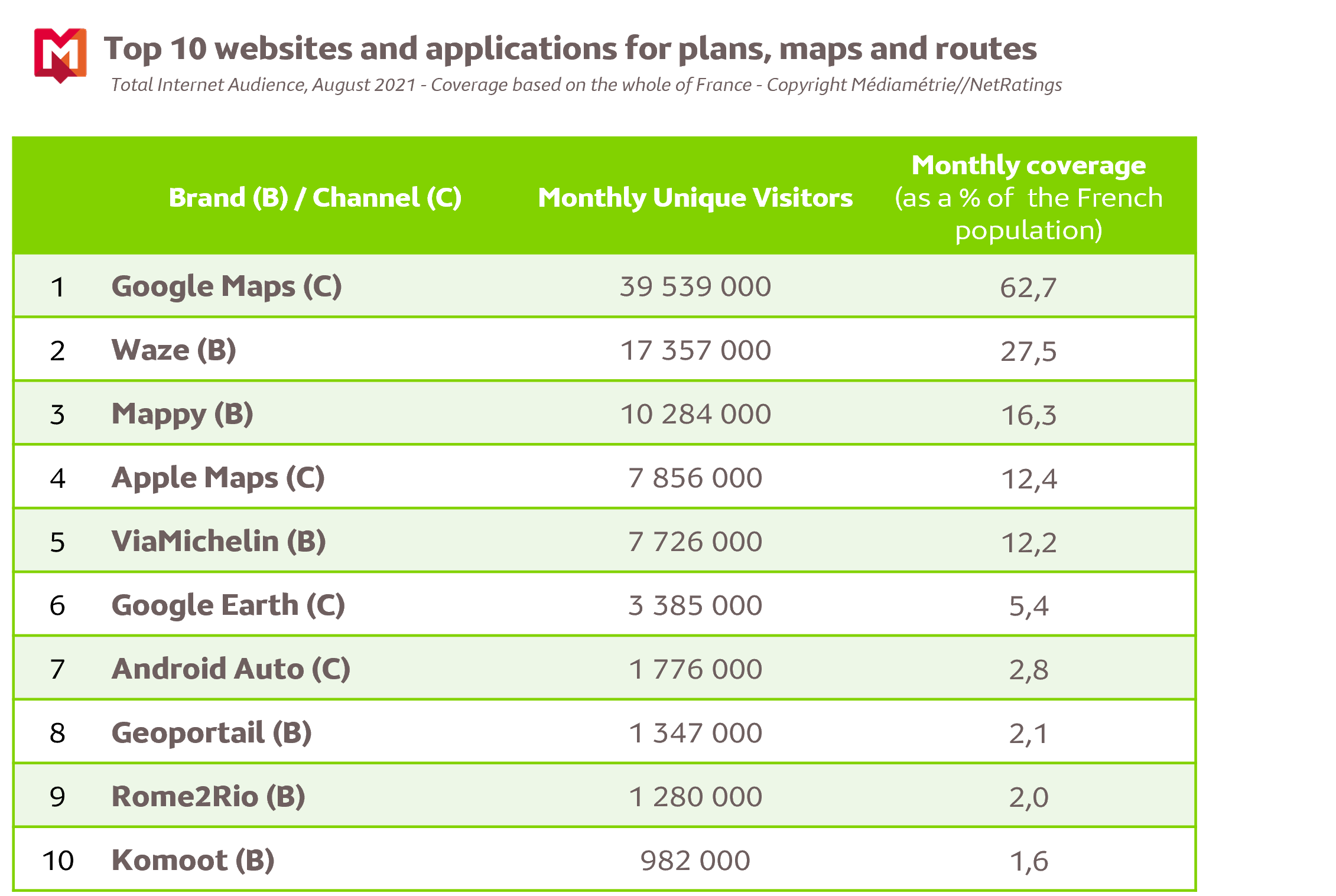 Source: Médiamétrie and Médiamétrie//NetRatings - Total Internet Audience - Any connection location - France - August 2021 - Base: 2 years and over
Copyright Médiamétrie - All rights reserved
Please click on the icon to download the comprehensive press release.
Download