Total Internet Audience in France in August 2020
Total Internet Audience in France in August 2020
Press release
French people surfed the Internet for 2 hours 12 minutes each day, i.e. 15 minutes more than one year ago
Published on 02.10.2020

In August 2020, 44.2 million individuals went online each day, i.e. 70.4% of the French population. This represents 600,000 Internet users more than one year ago.
French people spent an average of 2 hours 12 minutes online each day, i.e. a minute less than in July and 15 more minutes in one year.
People in the 15-34- year old age group continue to be the most connected: 89.6% of them go online every day, an increase of 1.5 points in one year. They are also the ones who spend the most time on the Internet, with an average duration of 3 hours and 27 minutes of daily Internet use.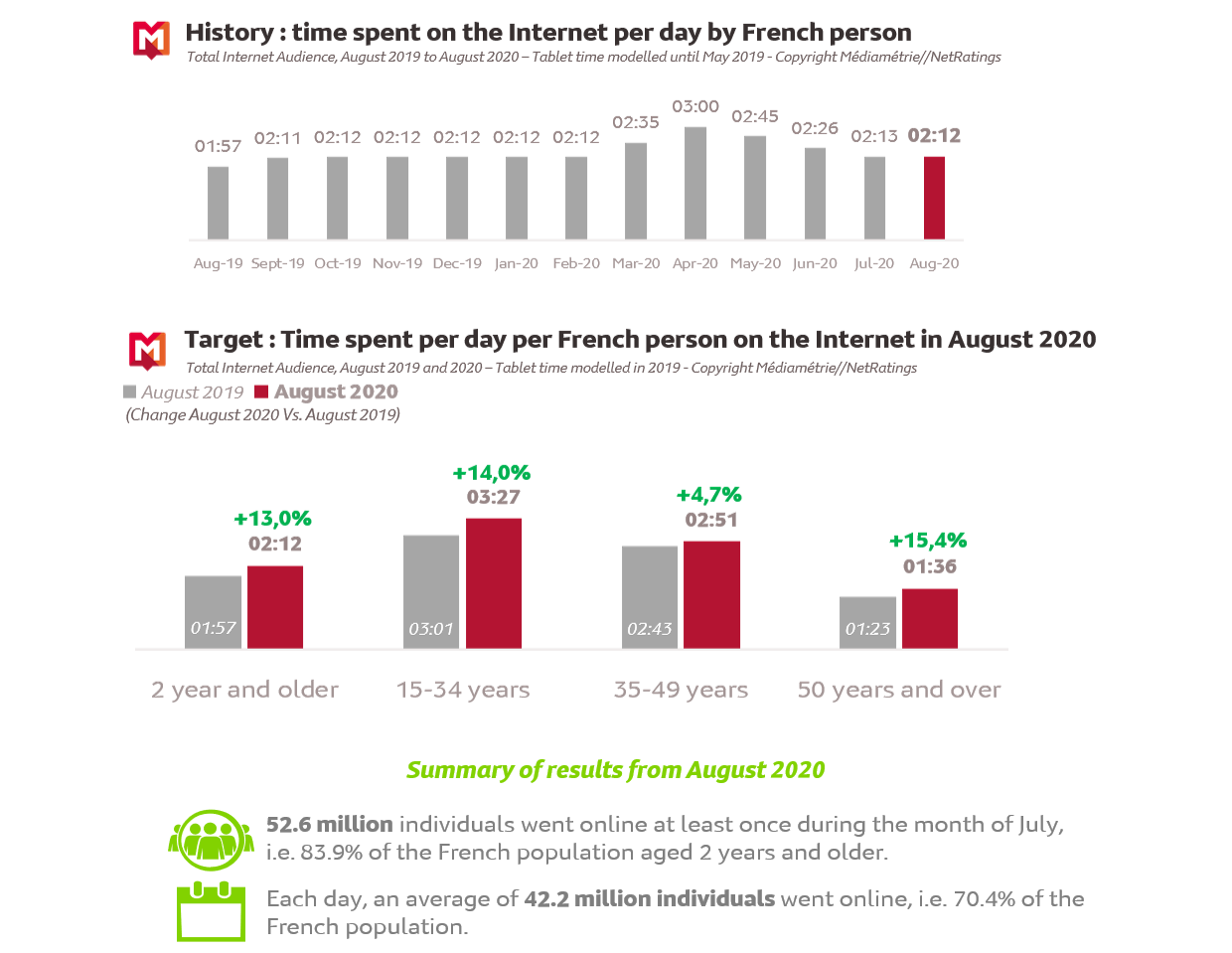 Please click on the icon to download the press release.
Download