Total Internet Audience in France in April 2020
Total Internet Audience in France in April 2020
Press release
3 hours of internet browsing per day in April during lockdown- a 46% increase from a year ago
Published on 04.06.2020

In April 2020, during the lockdown period, each French person spent an average of three hours per day browsing online, all screens combined. That is an increase of 46% compared to April 2019. This growth is due to the many activities allowing people to communicate, obtain information or be a consumer.
On average, 74% of French people went online daily during the month of April. This represents 46.4 million internet users; i.e.: 1.5 million more than a year before.
These internet users also spent more time on each device. The mobile phone saw a significant rise, with internet connections reaching 1 hour and 52 minutes, that is a +47% increase compared to April 2019.
The increase of time spent on the computer is more moderate (+34%) but the time spent online goes over 43 minutes per day though.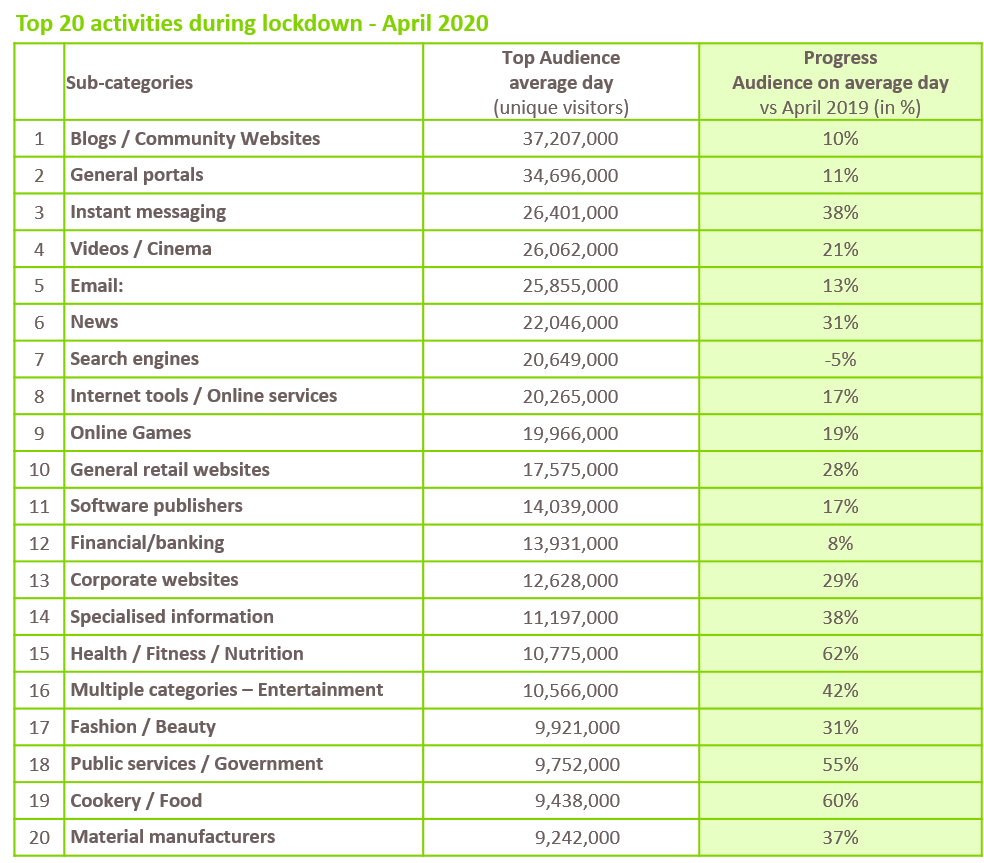 Please click on the icon to download the press release.
Download