Médiamat'Thématik
Press release
Audience rating of satellite, ADSL, cable or optical fiber channels
Published on 08.03.2022

Les résultats de Médiamat'Thématik sur la période du 30 août 2021 au 13 février 2022.
Médiamat'Thématik is the benchmark measurement of the TV audience watched live, delayed, in preview and replay by people receiving a range of channels at home via satellite, broadband Internet, cable or optical fibre, which represents 79% of the population with a TV residing in France.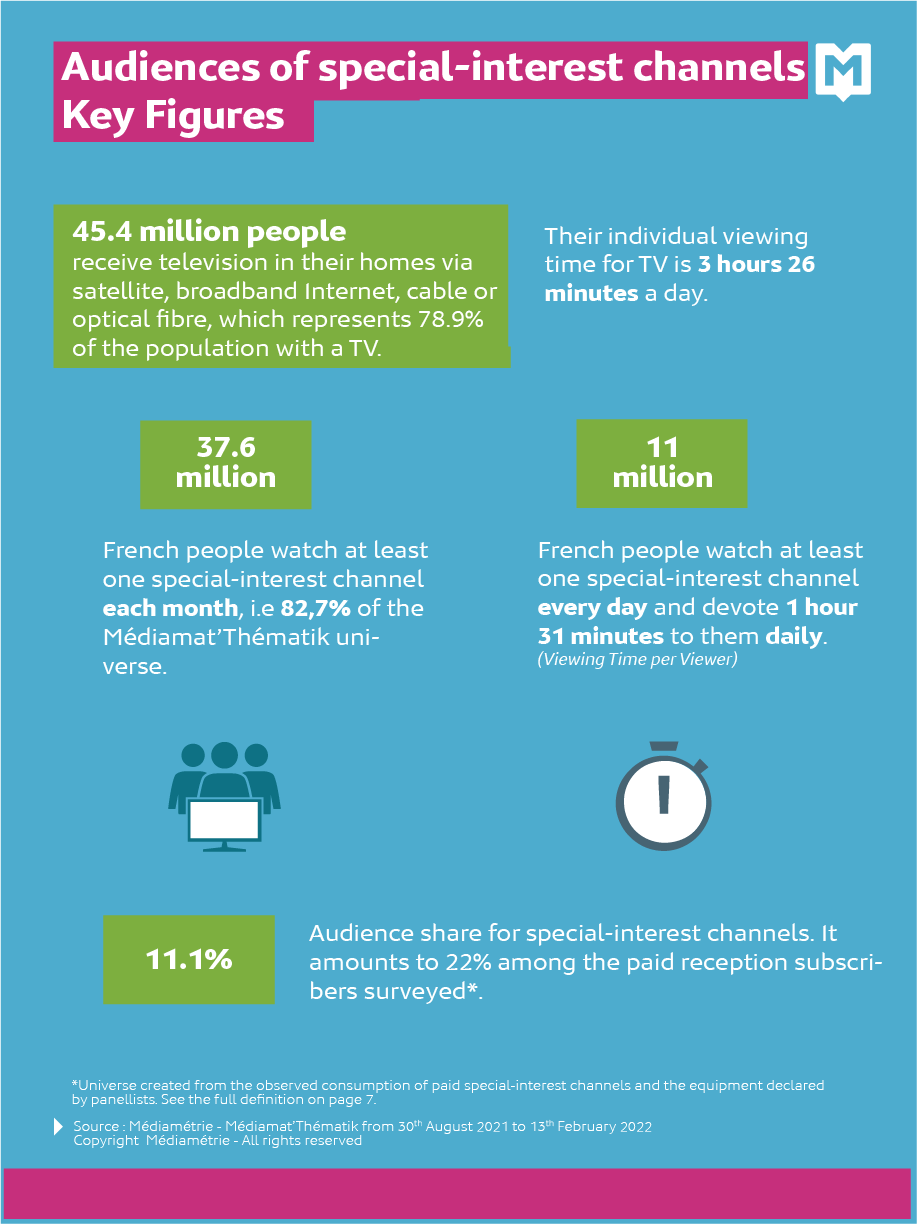 Please click on the icon to download the comprehensive press release.
Download