Médiamat'Thématik
Press release
Audience of channels on satellite, ADSL, cable or optical fibre from 30th of December 2019 to 14th of June 2020
Published on 07.07.2020

Médiamat'Thématik is the audience measurement in France for TV watched live, time-shifted and via catch-up TV on the TV set by people receiving a satellite, ADSL, cable or fibre optic TV package, namely 80% of the total TV-equipped population base residing in France.
Reference sample : 9,353 people aged 4 years and over, living in 3,897 households that receive one of these packages.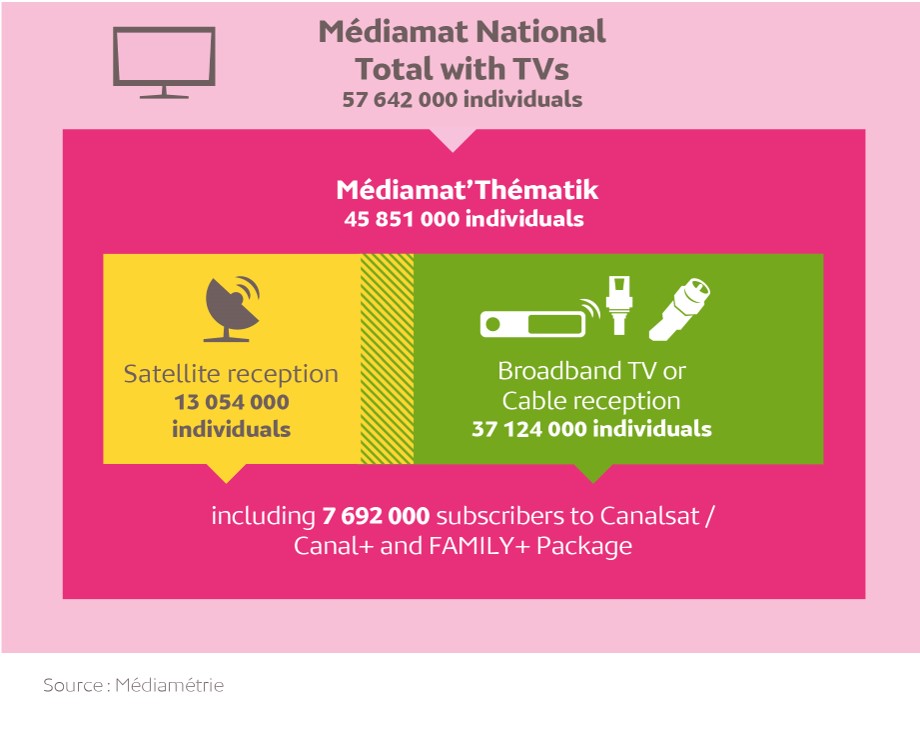 Please click on the icon to download the comprehensive press release.
Download