February 2021 podcast measurements
February 2021 podcast measurements
Press release
Nearly 94 million podcasts were listened to in February: consumption remains at a high level
Published on 10.03.2021

Médiamétrie's eStat Podcast measurement counts the listens and downloads of podcasts of its subscribers on the scope taken into account by the measurement(1). The contents measured are the podcasts previously broadcast and/or native podcasts(2).
The French remain loyal to podcasts
In February 2021, French people streamed or downloaded 93.6 million podcasts around the world. This monthly consumption has stayed at a high level for a year, exceeding 90 million items of audio content listened to or downloaded each month (excluding the summer period).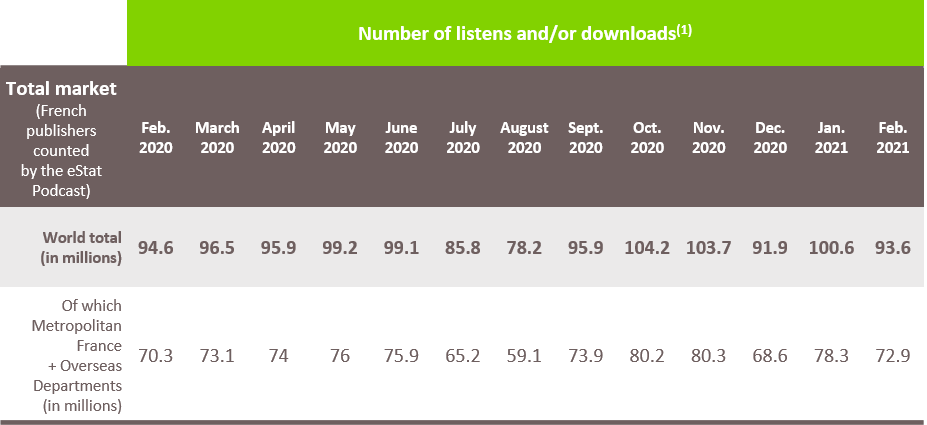 Source: Médiamétrie - eStat Podcast - February 2021 - Copyright Médiamétrie - All rights reserved
*Podcasts by French publishers counted with eStat Podcast and listened to in France or abroad (World base)
(1) See the measurement methodology at the end of the release
(2) Native podcasts are original audio content not broadcast over the air, and produced by Radio stations or by other producers
Please click on the icon to download the comprehensive press release.
Download