Côte d'Ivoire: TV audience and Internet uses in Abidjan - July - August 2020
Côte d'Ivoire: TV audience and Internet uses in Abidjan - July - August 2020
Press release
By Médiamétrie, the reference in media audience measurement
Published on 15.09.2020
Médiamétrie is publishing the audience results of the third wave of the new reporting-based measurement of television audience in Côte d'Ivoire (25 July to 9 August 2020) carried out with Omedia. This measurement aims to provide television channels, communication agencies and advertisers with the data necessary for the advertising and editorial management of their offers.
Television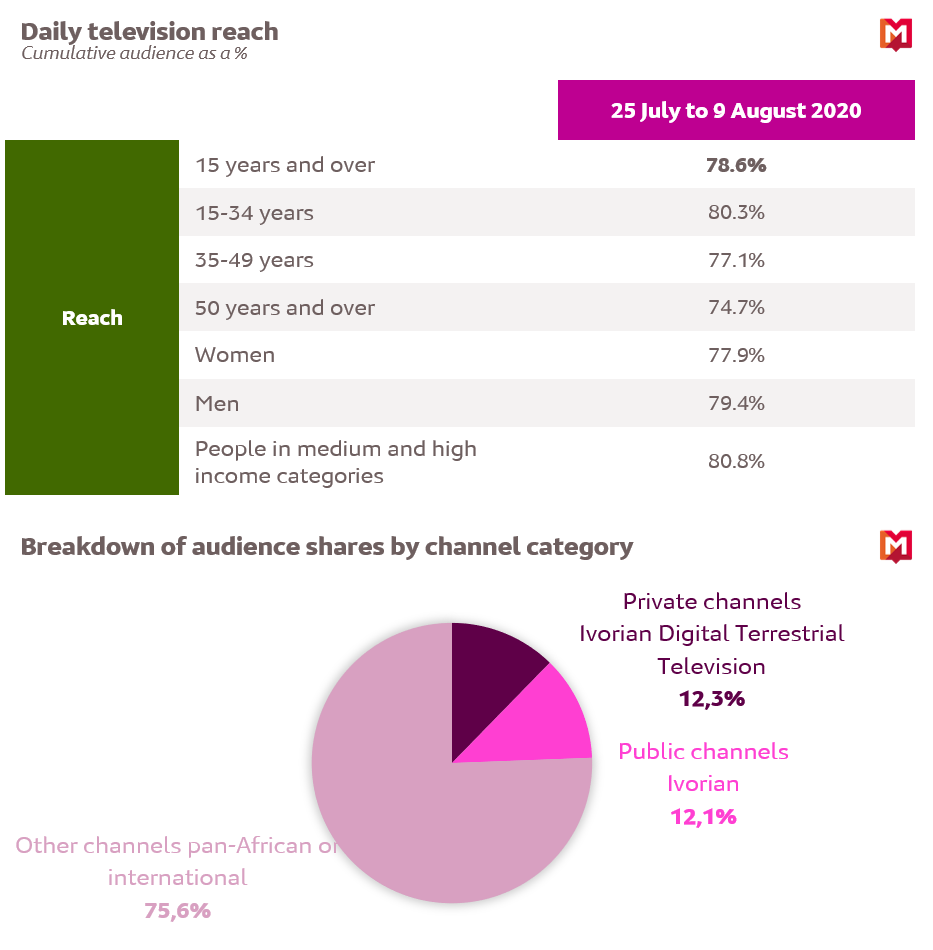 Côte d'Ivoire started its transition to Digital Terrestrial Television (DTT) in 2019. Over the period from 25 July to 9 August 2020, in Abidjan nearly 3 individuals out of 10 were familiar with DTT (28.7%). 33.4% of those who know about DTT intend to get the adapter which makes it possible to receive DTT, or 9.6% of the inhabitants of Abidjan.
Internet
Regarding Internet use, 51.8% of those surveyed said they had logged in the day before.
The use of social networks remains high, with 77.4% of individuals registered on at least one social network; Facebook still leads the way followed by Instagram, Twitter and then LinkedIn. Of those registered on a social network, 55.9% report using it almost every day.
Please click on the icon to download the comprehensive press release.
Download