Cameroon : TV audiences and Internet usage in Douala and Yaoundé - May / July 2022
Cameroon : TV audiences and Internet usage in Douala and Yaoundé - May / July 2022
Press release
By Médiamétrie, leader in media audience measurement
Published on 03.08.2022

In line with the audiences measured so far annually by Médiamétrie and Omedia, TV audience measurement in Cameroon is now based on 6 waves a year.
Médiamétrie publishes the audience results for the fourth wave (May / July 2022) of this regular reporting based measurement, carried out with Omedia from 30 April to 15 May 2022 and from 2 to 17 July 2022.
The collection provides bimonthly results, based on running totals. This approach will allow study clients to analyze the results for specific targets and per day. This measurement aims to provide television channels, communication agencies and advertisers with the data necessary for the advertising and editorial management of their offers.
Television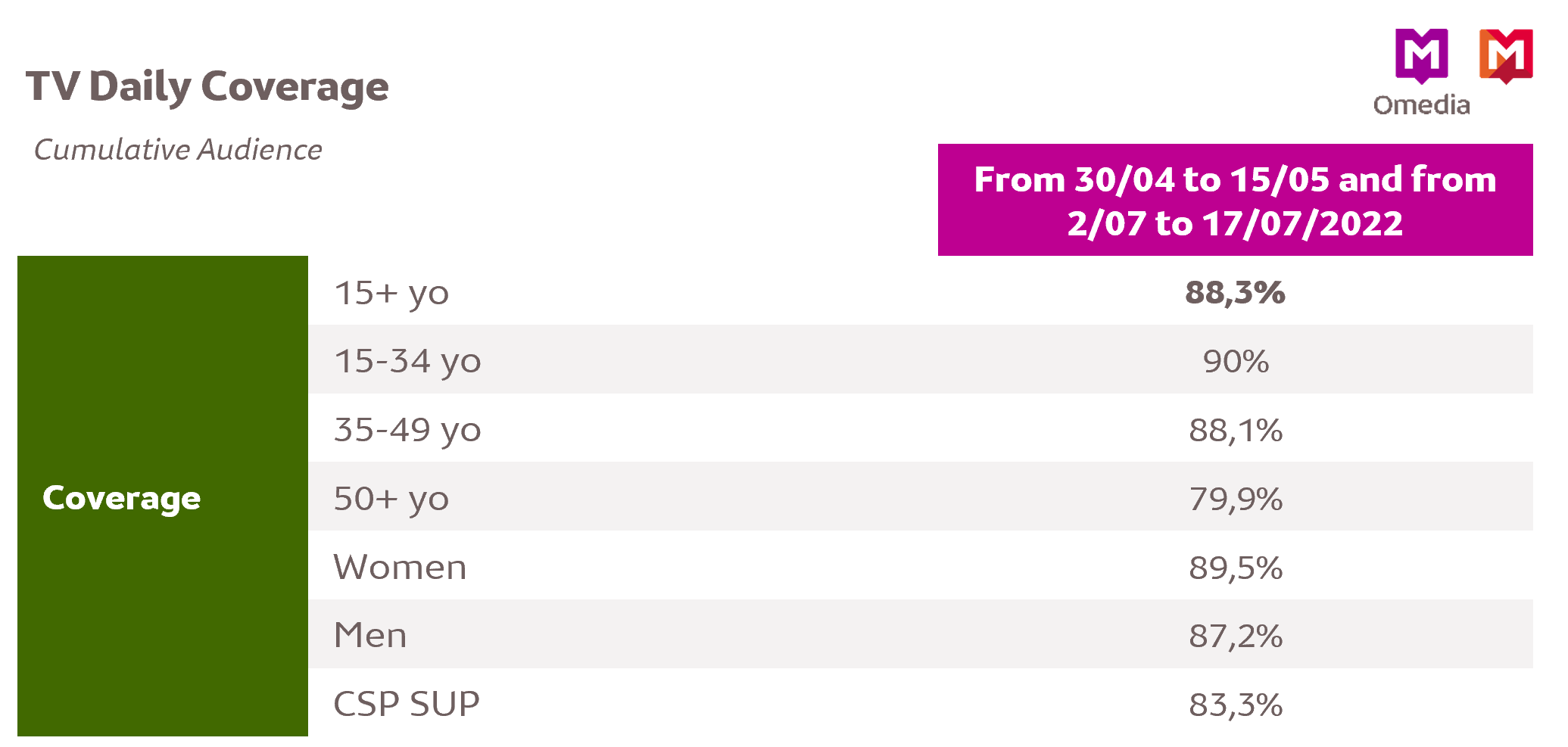 Internet
52.8% of those surveyed said they had logged in to the Internet the day before. The use of social networks remains high, with 64.1% of individuals registered on at least one social network; Facebook still leads the way followed by Instagram, Twitter and then LinkedIn.
Of those registered on a social network, 60.2% report using it almost every day.
Please click on the icon to download the comprehensive press release.
Download