Audiences of online advertising
Audiences of online advertising
Press release
October 2020
Published on 22.12.2020

Drawing on the Total Internet Audience measurement among a panel of 25,000 web users, Médiamétrie assesses the performances of the internet media brokers and advertising networks which subscribe to Total Internet Audience.
These advertising results, which are not exhaustive, can be used to develop the audiences for groups of websites and apps marketed by media brokers and publishers, and the results are provided to agencies for use in media planning tools.
Based on the data on subscribers measured in October 2020, Médiamétrie has published the audience figures, affinity and usage data for 61 advertising offerings across 68 benchmark socio-demographic targets.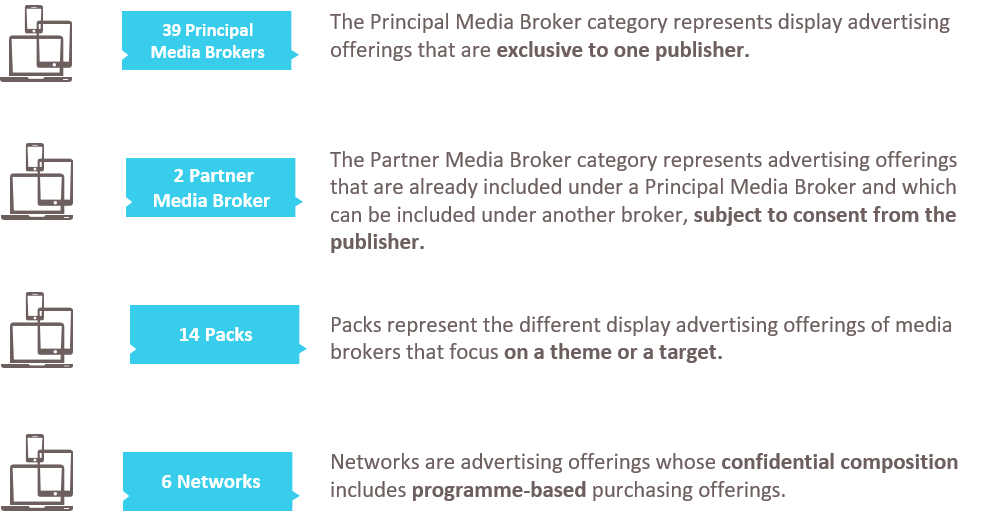 Please click on the icon to download the press release.
Download